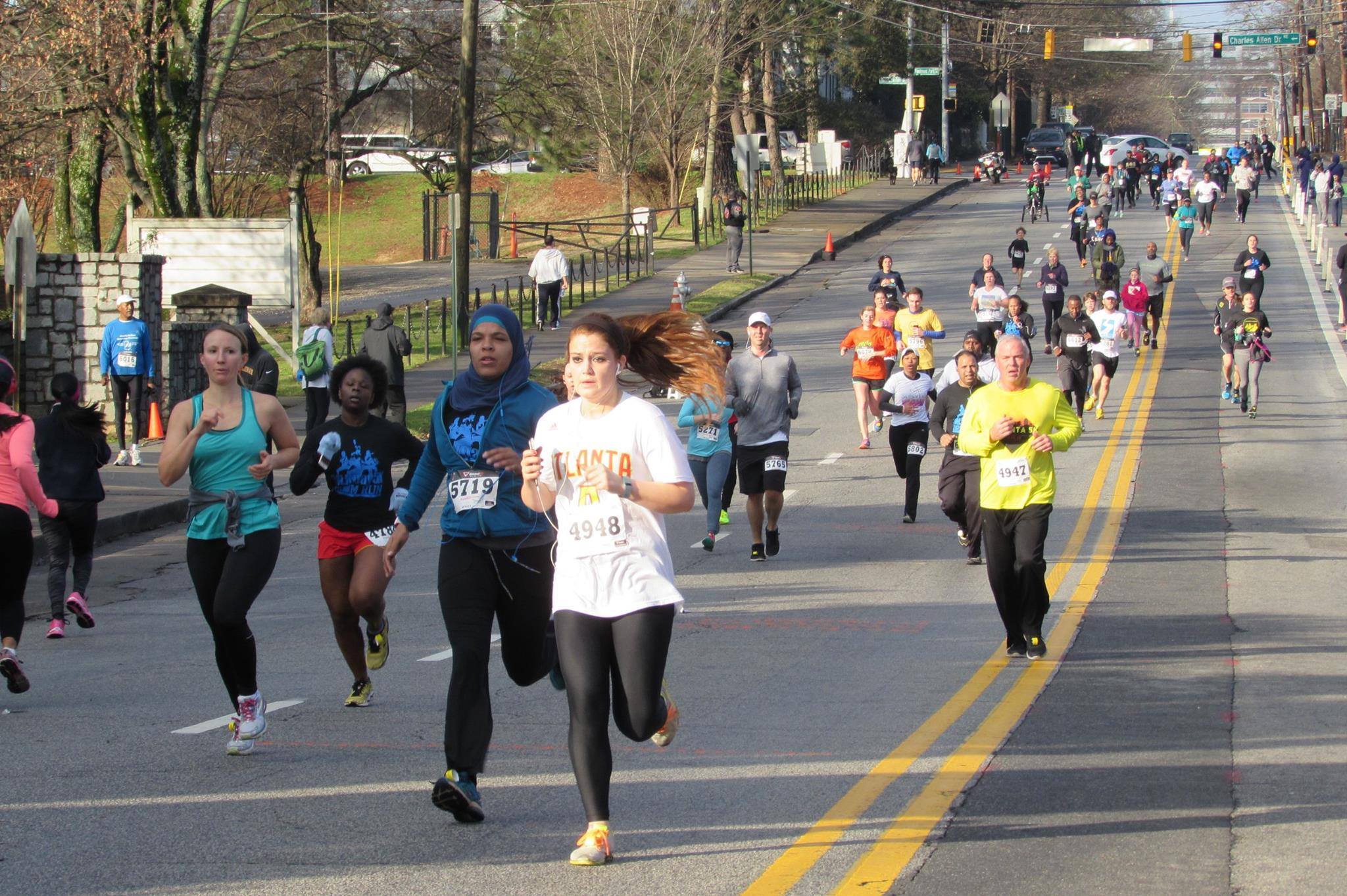 Run with ME and help us raise funds!!
MLK Day 5k gathers diverse groups in our beloved community to celebrate Martin Luther King Day in the spirit of sisterhood and brotherhood with fellowship and fitness. This 5K walk/run will take place entirely in Piedmont Park (START & FINISH AT 10TH near Park Tavern.) The USATF certified race course and Peachtree Road Race qualifier will be run on grass, road, gravel, wooden bridge and dirt paths through the Park. We will have a 3.1 mile drumline all along the race course. This 5K will have a vibe like no race ever run. The party starts at 8am.
This is a unique event that allows participants to register their school PTA, Church or other organization to receive proceeds from MLK Day 5k.  Muslimahs Endure is a registered organization. JOIN OUR TEAM.
Need Help Training?
Join ME Tuesday, Thursday, and Sunday for motivation and support. Click here to view weekly schedule.
Not able to participate in our activities but believe in our work. Consider sponsoring your fellow sister. 
All funds dontated will go towards training, travel, registerations, gear, anything to help our member reach their fitness goals.