Run.Eat.Sleep.Repeat!
Ragnar Trail Relay is the ultimate weekend getaway. Our team will come together in April to conquer a series of three smooth single track trails that start and finish at Ragnar Village. The adventure starts on Friday at the Georgia International Horse Park, a former Olympic venue situated outside of the city lights of nearby Atlanta. Inshallah, we will run on top of granite slabs, across small bridges and through forests filled with Georgia pines, streams, ponds and wildlife. This venue features the perfect mix of natural beauty, challenging technical uphill sections, and flowy, gradual, descents. Get ready to celebrate with your sisters all night around the campfire where you can enjoy building sisterhood, halal s'mores, setting goals and crushing them under billion stars overhead!
The price to join the Muslimahs Endure team includes  race registration, hotel reservation (backup), 16-week training program, and ME Team Gear. Team members will provide food items to share with team.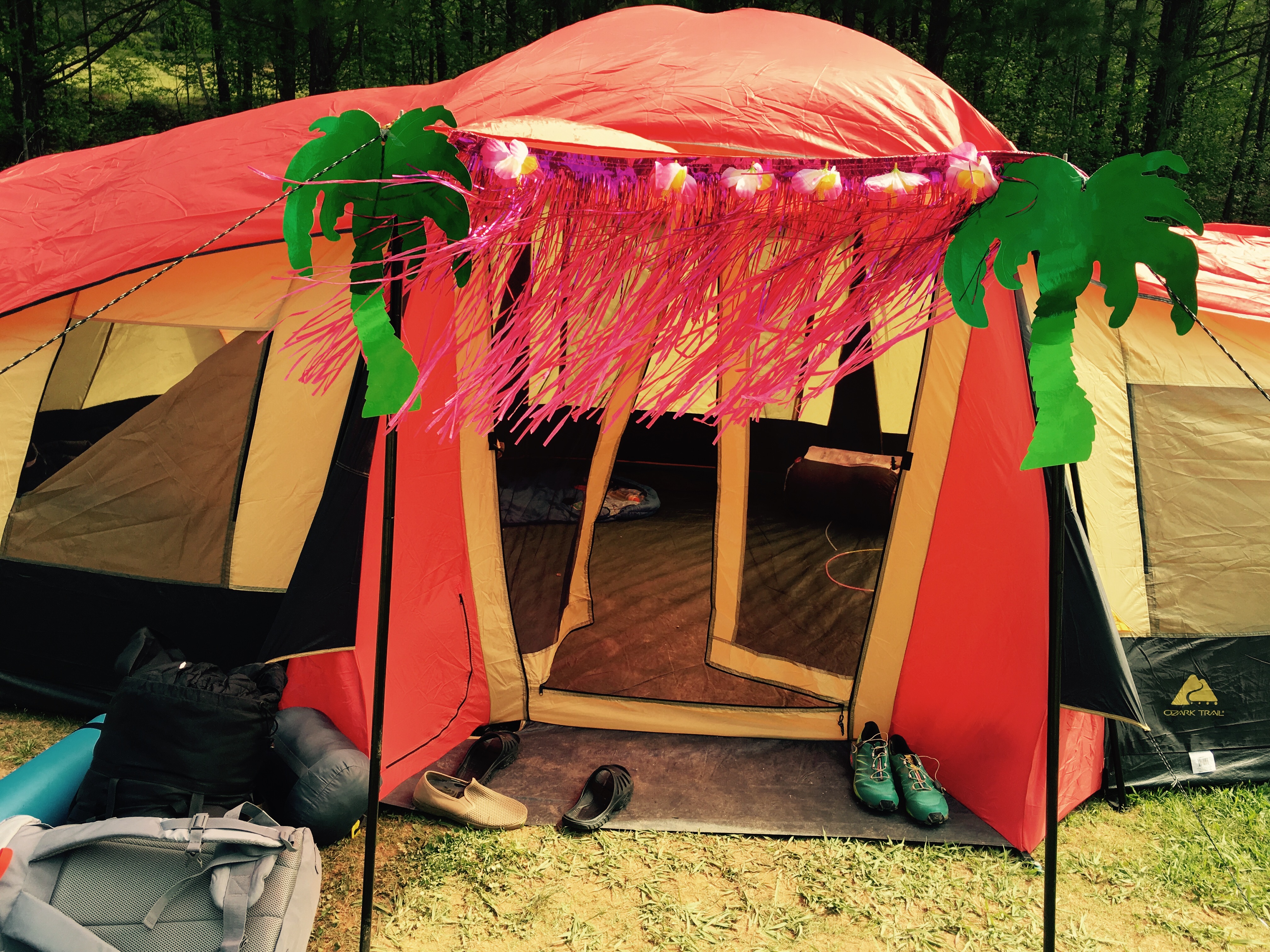 Campsite
Our team will set up the campsite in the Ragnar Village. Camping will be located in the plush grass of the Steeplechase Area. Awards will be given for the best decorated team campsite and almost anything goes: tents, canopies, couches, camping chairs, BBQ's, kiddie pools full of Kool-Aid, whatever. Last year we had a luau theme. Muslimahs Endure will set up on Thursday between 4:00 PM — 10:00 PM. As a backup we have reservation at the Hawthorn Suites right across the street from the race venue.
Relay Team
A teams of 8 (or 4-member ultra teams) run relay-style on three different single track loops that start and finish at Ragnar Village. Teams run day and night until each member has completed all three trail loops.
From Friday to Saturday, each teammate runs all three loops. Runner 1 runs the Green Loop (hard), then Runner 2 runs the Yellow Loop (harder), Runner 3 runs the Red Loop (really freakin' hard), Runner 4 runs the Green Loop, and so on until every runner has completed the three loops. The total mileage for each runner is close to a half marathon.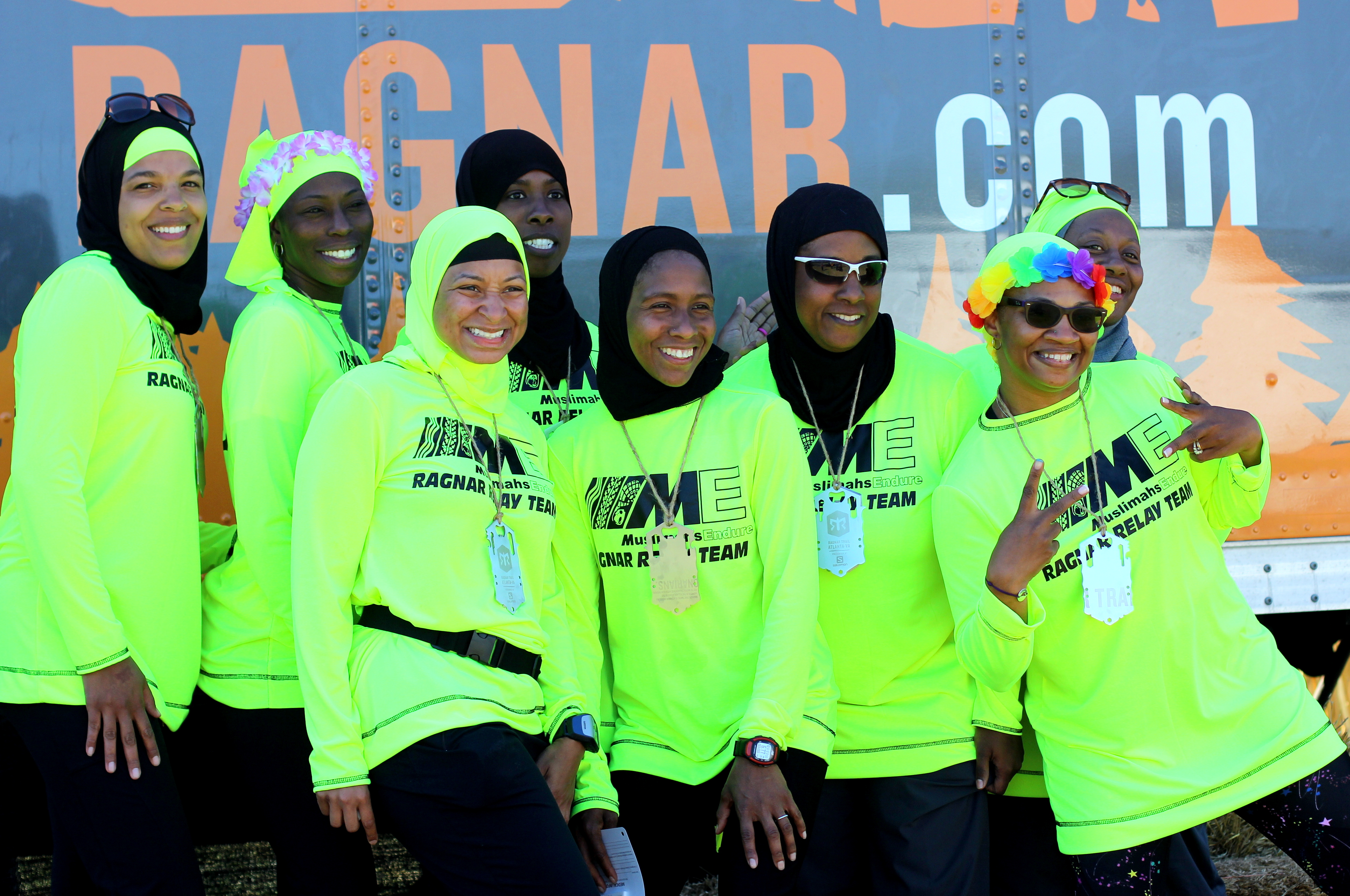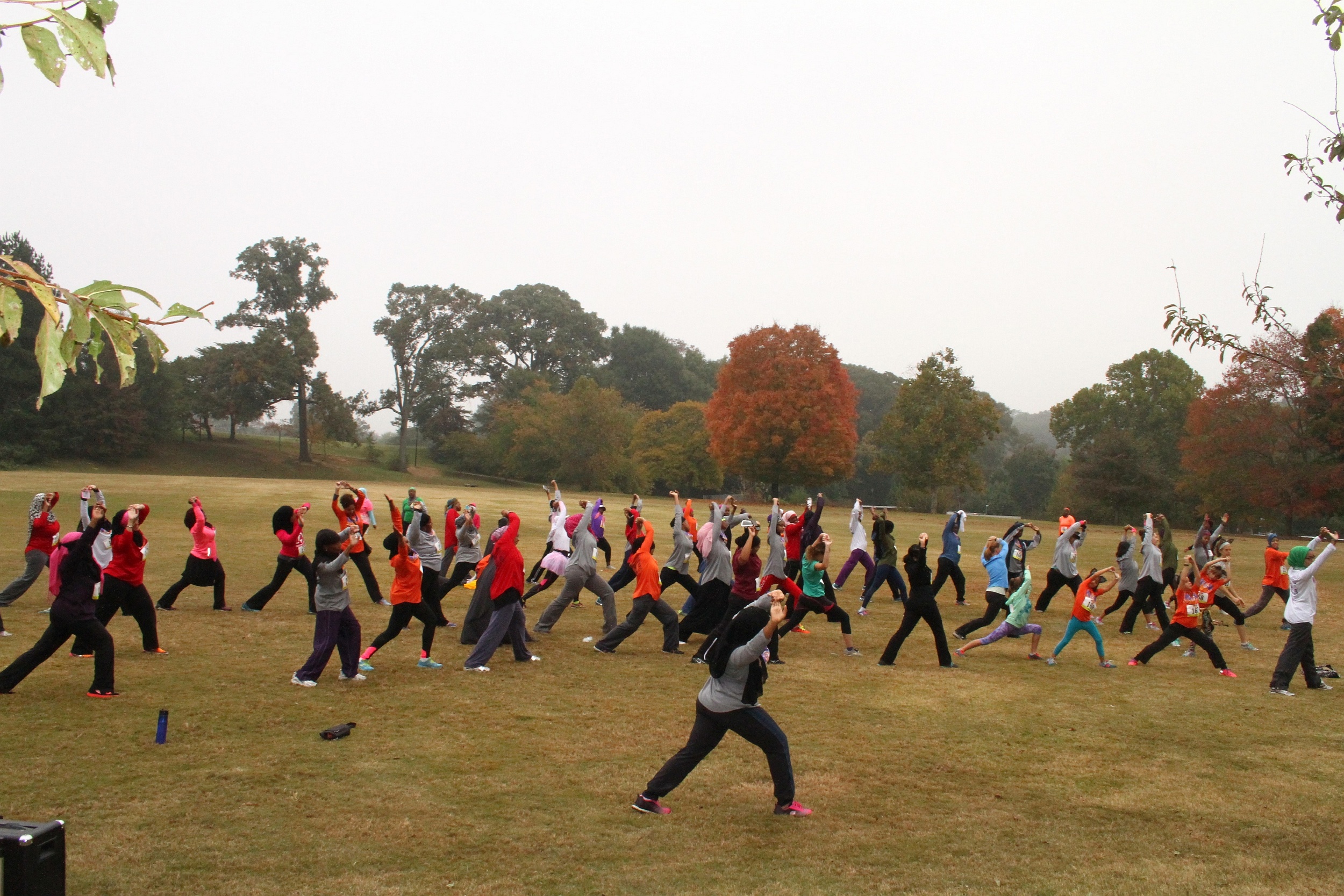 Training Program
STARTE DATE: January 1, 2017
Join us Tuesday & Thursday at  6:30pm  at Cheney Stadium, 741 Connally St. Atlanta Ga 30315 AND Sundays at  6:30am at Candler Park 1500 McLendon Ave Atlanta Ga 30307 for group training. Runners and walkers of all skill levels are welcome. The group is led by the Nura Goodson, Certified USATF  Level One Coach.
A beginner-level 16 week training scheduleis provided with room to build in cross training, speed work, tempo or hills to fit your skill level. We recommend that you be able to committ to 3-4 days of training (either with the group or solo).
Example Training Program
Join the team today!
Fee: $290*
Payment Schedule:
December 1st – $60 Deposit
January 1st – $60
Febuary 1st – $60
March 1st – $60
February 1st – $50
* All fees paid are non-refundable
Join Today
Not able to participate in our activities but believe in our work. Consider sponsoring your fellow sister.
All funds dontated will go towards training, travel, registerations, gear, anything to help our member reach their fitness goals.