JOIN THE SISTERHOOD!
Become a 2020 ME Run/Walk Member Today!
Muslimahs Endure is working on a new website to better serve our current and future members. We are looking forward to an exciting year in 2020. Become a member today!
Join Run Program
Join Walk Program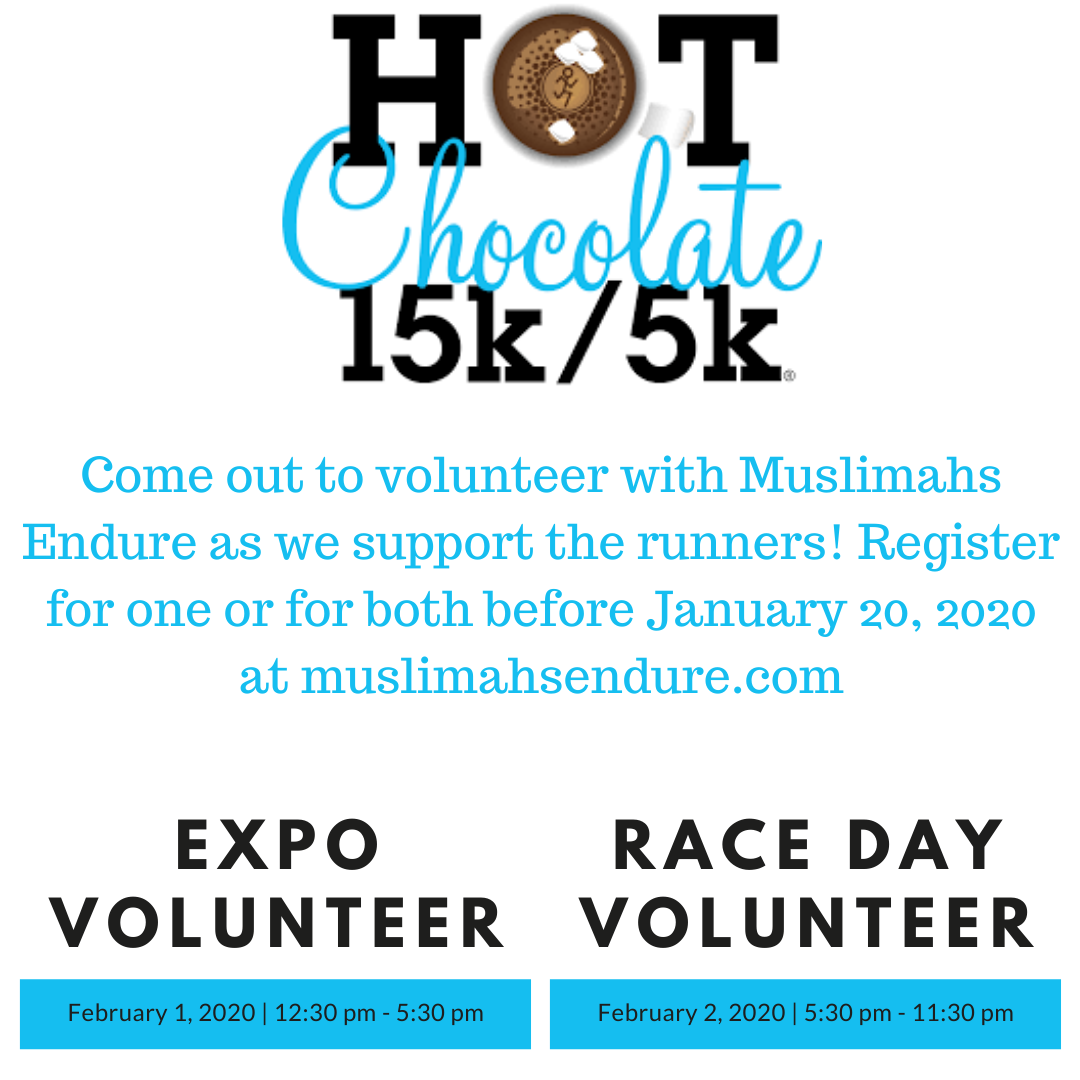 Support the Runners and Walkers
Feb 1 and/or Feb 2
Muslimahs Endure and Rijaal Runners have been volunteering at the Hot Chocolate 15k/5k for the past 5 years. Please join us this year as we support the runners/walkers.
Volunteer on both days or join us for jus one. Everyone is welcome and everyone receives a free T-shirt!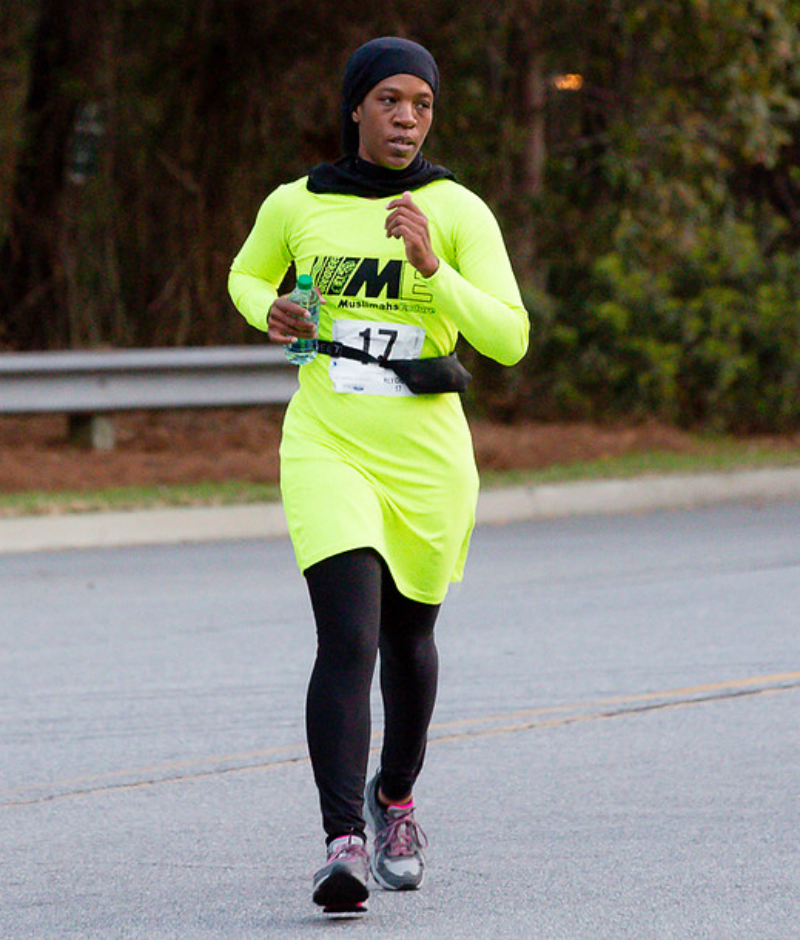 About Muslimahs Endure
Muslimahs Endure is an organization centered around endurance sports- running, walking, swimming, and cycling- that encourage Muslimahs, both youth and adults, to start and continue an active lifestyle regardless of ability or fitness level. We offer weekly endurance meetups, training programs,  women-only events, and community outreach activities that promote holistic health and modesty. Our purpose is to provide an environment where Muslimahs feel comfortable and safe pursuing an active lifestyle without compromise.