JOIN THE SISTERHOOD!
Become a 2020 ME Run/Walk Member Today!
Muslimahs Endure is working on a new website to better serve our current and future members. We are looking forward to an exciting year in 2020. Become a member today!
Join Run Program
Join Walk Program
February Challenge
February 9 – February 29
Need some motivation to get you up and moving, Join our 21-day strength challenge. To participate you must be a ME member.
Every day participants will receive a workout to complete. To win, ME members must complete the most assigned workouts  AND have the longest cumulative plank time. Winners will be announced 3 days after challenge ends. 
2020 Swim Program
Sundays | 10:00  AM – 1:45 AM
CYCLE 1: March 1st – April 19th
(Registration February 13, 2020)
CYCLE 2: May 31st – July 19th
(Registration May 6 – May 20)
CYCLE 3: July 26th – September 13th
(Registration July 7th – July 22nd)
CYCLE 4: September 20th – November 15th
(Registration: September 2nd – September 16th)
SWIM MEET: November 22, 2020
(Registration: October 21st – November 18th)
CYCLE 5: November 29th – December 20th
(Registration: November 11th – November 25th)
Cycle 5 is a 4-week mini session, only if enough registrants
To reserve your spot you must complete the registration form, pay a one-time yearly registration fee of $25 (registration fee is waived for paid ME Run/Walk Program Members), and make a first-month payment of $65 for a total of $90.
No refund policy. 
We enroll boys up to the age of 6.
Agnes Scott College| 225 E. Dougherty St Decatur Ga 30030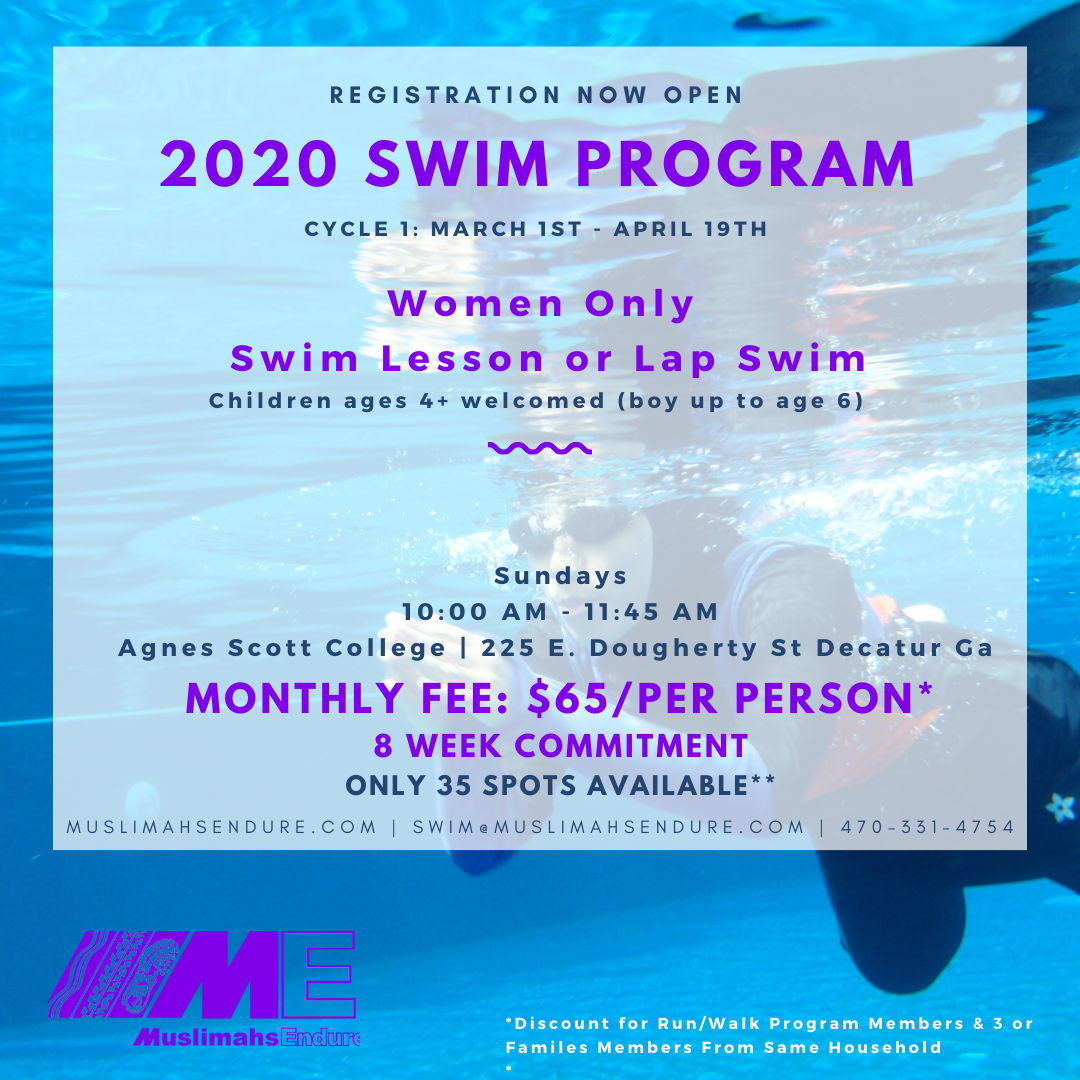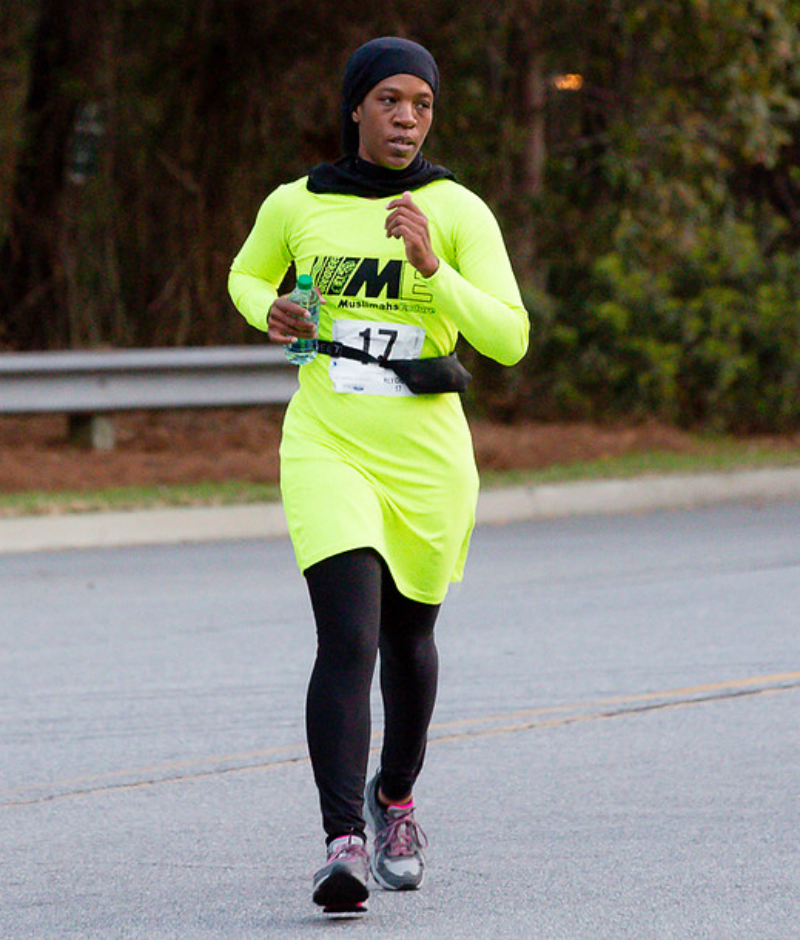 About Muslimahs Endure
Muslimahs Endure is a non-profit 501c3 organization centered around endurance sports- running, walking, swimming, and cycling- that encourage Muslimahs, both youth and adults, to start and continue an active lifestyle regardless of ability or fitness level. We offer weekly endurance meetups, training programs,  women-only events, and community outreach activities that promote holistic health and modesty. Our purpose is to provide an environment where Muslimahs feel comfortable and safe pursuing an active lifestyle without compromise.