ATL 20K Relay
Since 2016, Muslimahs Endure, Rijaal Runners, and now Mini Me and Rijaal Runners Jr participate in the ATL 20k Relay. Our first year we had 4 teams, Mashallah, we have been able to add a new team each year. So in 2019, our goal is to bring 7 teams. This race is a family fun event and open to women, men, and children ages 9 and up.
Team Options:
4-person team: Each member runs a 5k
2-person team: Each member runs a 10k
Individual: Runs a 10k or 20k
Default team is option 1. If you select option 2 or 3, after registering email us at info@muslimahsendure.com to let us know.
The fee to join the team is $125 per person until 3/31/19. Price will increase to $150. A $25 deposit is required to secure your spot, then four automatic monthly installments of $25. ME members use your promo code to receive 15% off.
Cost includes:
Race Registration
8-Week Training
Team Shirts
Snacks on Race Day
Training will start on June 26, 2019. Training will consist of:
8-week training plan
2 weekly group meetups
Weekly Group Meetups
Wednesdays | 6 pm
Sundays | 7 am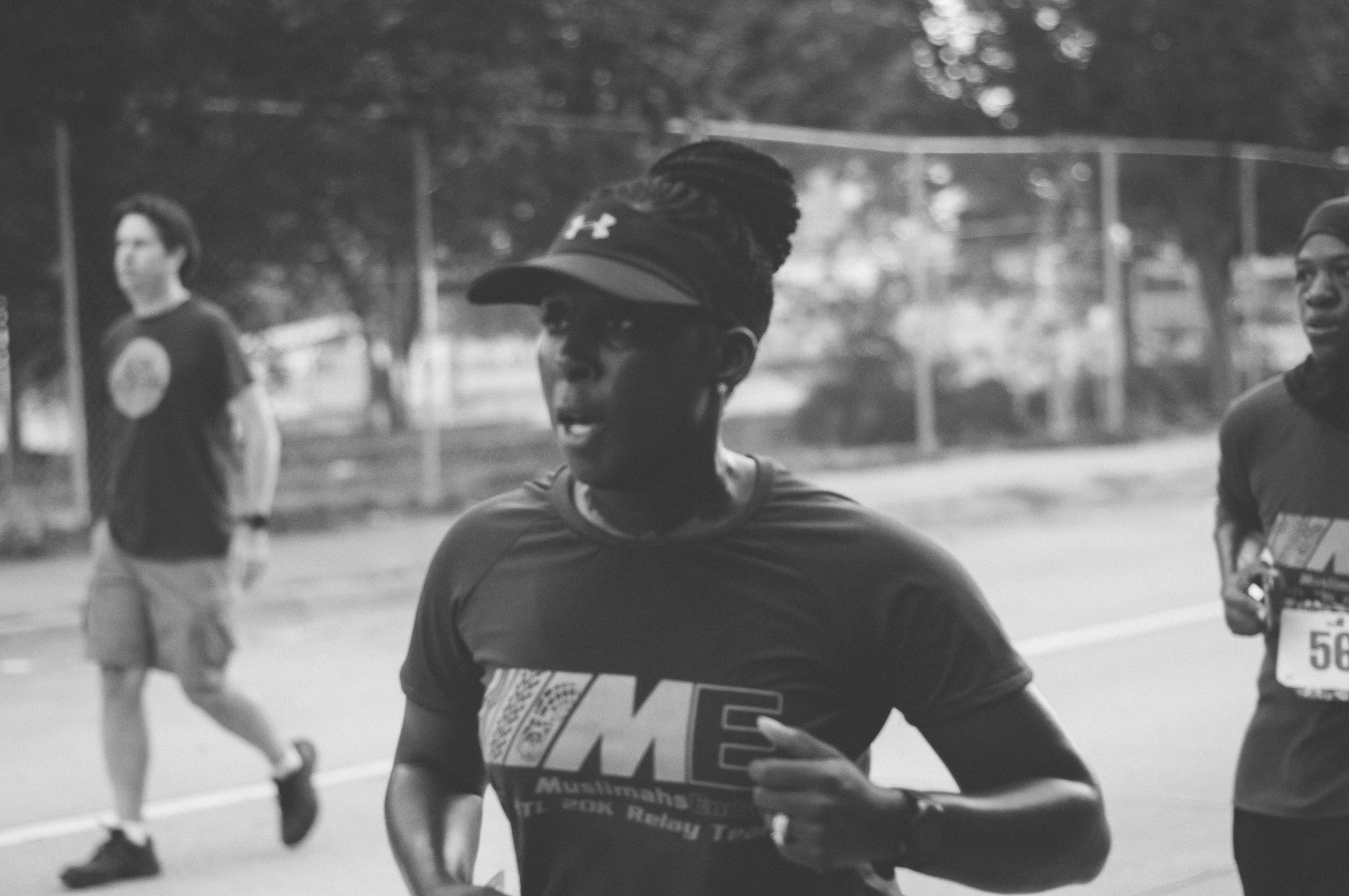 Your race
Let us know when and where you will be racing and we will try our best to be there to support. Sisterhood in action! Complete a form for each race.
Holistic Health.Fitness.Modesty
Muslimahs Endure
Weekly Schedule
Tuesday - Walk
Thursday - Cycle
Sunday - Run, Mini ME, Swim