Most people swim for recreation, especially during the summer. But did you know swimming is an excellent exercise for all ages? No matter what your age and activity level, swimming may be beneficial for your health. Swimming is a lifetime sport that often eludes Muslimahs because of our religious obligation to uphold a certain level of modesty.  Muslimahs Endure is dedicated to offering women-only swim session in hopes that we can now learn this vital life skill or just have a modest space to practice what we already know.
2018 Swim Program
Alhumdulillah, our swim program will be returning!! And in 2018 we will have pool access from March to October. Inshallah, we kick off our program on March 4, 2018, and we will conclude on October 28, 2018, with a swim party. Every 2018 registered participants will have a chance to show off what you have learned, as we will host a small swim meet (participation optional).
WHEN:
Sundays
March 4, 2018 – October 28, 2018
WHERE:
Agnes Scott College, Woodruff Athletic Complex
225 E. Dougherty Street, Decatur, GA 30030
TIME:
10:00 AM – 11:45 AM
DURATION: 
8 Week Cycles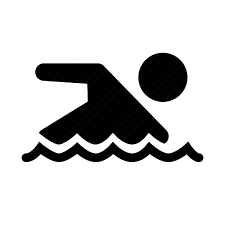 Swim Lesson
CLASSES FOR ALL SKILL LEVELS Each participant will be skill tested during the first class to determine their stage of learning and placed in either class 1 or class 2. Participants are placed according to current skill level so they can advance at their own pace. The staged approach allows swimmers to accelerate through stages + become confident swimmers. Swim lessons are divided into 3 stages: swim starters, swim basics and swim strokes. Each stage provides skill-appropriate swim lessons and activities. SCHEDULE: Class 1: 10:05 am -10:50 am Class 2: 10:55 am – 11:40 am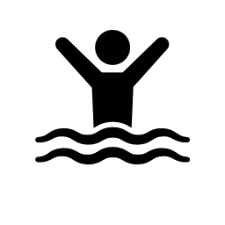 Open Swim
Open to any registered paying member for recreational or fitness swimming. At this time, you have the opportunity to play, water walk, exercise, dive or swim laps. There will be one lane dedicated to lap swim and 1 lane dedicated to non-swim lesson activities. Participants in swim lesson are welcome to use the open swim space before or after their swim class. SCHEDULE: Open Swim: 10:00 am -11:45 am
Swim Fees:
2018 Registration Fee:
$18 per person (one-time fee for the year)
By registering participant agrees to commit to the full 8 weeks. After 8 weeks, a participant can choose to continue to the next 8-week cycle or cancel.  Participants will remain enrolled in our 2018 program until Muslimahs Endure receive a written notice of cancellation. Written notice must be received a week prior to the new 8-week cycle. Registration will be waived for paid ME members. CLICK HERE to learn more about member benefits. 
8-Cycle Fee:
$90 per person
(Billed every 4 weeks)
Participants must enroll in a recurring automatic payment plan. 
(Family with 3 or more participants will receive a 25% discount. Use discount code "SWIMFAMILY" for each participant) 
ME paid members to receive a 10% discount
PLEASE SUBMIT A REGISTRATION FORM FOR EACH PARTICIPANT.
I completed registration last year, do I have to submit another registration form?
Yes, All participants must complete a new registration each year.
What if I miss a swim lesson?
We encourage our participants to try to attend all classes for maximum benefit. We do not offer makeup classes. However, you are still required to pay the full monthly fee.
Can I bring my children if they are not swimming?
We are currently not equipped to provide child care while you swim. Your child is welcome as long as you provide safe supervision while you are in the pool.
What age can my child attend swim lesson?
We are accepting children at age 4. They must be able to follow instructions.
If I cancel, can I rejoin later in the year?
Yes, you are welcome to re-register at any time throughout the year during open registration. (You will not be required to pay another registration fee) Registration will open 1 week prior to a new 8-week session.
Can my son take swim lesson?
The is a women-only swim class but we understand that you may have to bring your children. So while we provide children swim lesson, if your son is 7 years old or even if he is younger but may look older. He will not be allowed to take the class. Our mission is to provide a space where all women feel comfortable.
I am not sure of my swim level. What do I do?
No worries, our swim instructors will assess your level and place you in the appropriate class.
Are the swim instructors certified?
Yes, our instructors are either currently certified, have been certified in the past, served as a lifeguard or have competed on a swim team. Our lead swim instructor currently holds her certification.
Are there lifeguards at the pool?
Yes, there are lifeguards on duty. Depending on the number of swimmers, we have between 1-3 lifeguards.
I don't want to pay monthly, are there drop-in classess?
No, we do not currently offer a drop-in option.  A monthly membership and commitment to complete the full 8 weeks aids in planning so that we can better serve our members.
Is the swimming pool indoors?
Yes, the pool is indoors.
Is the pool cold?
During the winter months the pool may initially seem cold, but typically your body temp begins to normalize and you start to feel warmer after some time. We recommend not standing still, but constant movement to warm yourself up. For indoor anything over 64 degrees is good.
Can I pick the 8 weeks I would like to swim?
No, after you register you will be immediately enrolled in the current 8-week session. By registering you have financially committed to paying for two consecutive months. A week prior to the 8-week session ending, you can cancel by submitting a written notice to 
swim@muslimahsendure.com. 
 If you do not cancel you will continue to next 8-week session.
I never learned how to swim and I fear I am to old to learn. Am I?
No, you are never too old to learn anything new. Majority of our classes are for women who never had the opportunity to learn to swim. We have women in their late sixties.
I registered for this year's swim session, but I am not currently enrolled in the last 8-week session. Can I still attend the swim party?
Yes, you can attend the end of the program swim party if you have registered and attended at least one 8 week session throughout the year. However, if you are not currently enrolled in the 8- week session there will be a fee.
If I miss a class, are there makeup sessions?
No, unfortunately, if you miss a lesson we are unable to provide a makeup class. However, if Muslimahs Endure cancels a class we will offer a makeup class at a later date inshallah.
If I miss a class, is there makeup sessions?
No, unfortunately, if you miss a lesson we are unable to provide a makeup class. However, if Muslimahs Endure cancels a class we will offer a makeup class at a later date inshallah.
Can I combine the family discount with my sister or another family member?
No, the family discount is intended for single-family households. The purpose is to ease the out of pocket expense of one family. So we are unable to combine the discounts across families of different households.
Do I have to complete a separate registration form for more than one family member?
Yes, each swim participant must complete a separate registration form.
If I am an official ME member, do I still have to pay monthly swim fees?
Yes, you must still pay a monthly fee to swim.  But if you are a member, you will have your registration fee waived and you will receive a 10% discount on the monthly swim fee. In addition, you have the opportunity to take advantage of other ME programs and discounts.
CLICK HERE
to learn more about ME member benefits.