As a member, you will enjoy access to a unique fitness environment that offers support, encouragement, motivation, and a network of women volunteers, staff, and business partners committed to helping you accomplish your goals. Muslimahs Endure provides a sense of community, empowers women of all ages to take charge of their health, and inspires you to do your very best everytime you show up. Being the best ME! Join Muslimahs Endure today and build success in your journey to health.
Memberships
Muslimahs Endure has something to offer the entire family. Browse our programs and classes to see what we have to offer and what will be available in the future. We are happy to explain more about our programs and services or help you get acquainted with us in any way. Contact our membership coordinator by phone at  678-695-0943 or by email at membership@muslimahsendure.com Memberships start on January 1 and end December 31. To signup for our 3-month installment plan, register for the membership level of your choice, do not submit credit card information and contact our membership coordinator to complete setup.
Weekly Endurance Meetups

Access to Member Mobile App

Online Account

Track Progress

Eligible for Awards

One Free Personalized Training Plan

Discounts on Classes and Merchandise

Discount on WOW Run 5K

ME Paraphernalia

Master Nutrition Guide

Workout of the Day

Musa'idah Program
Weekly Endurance Meetups

Access to Member Mobile App

Online Account

Track Progress

Eligible for Awards

One Free Personalized Training Plan

Discounts on Classes and Merchandise

Discount on WOW Run 5K

ME Paraphernalia

Master Nutrition Guide

Workout of the Day

Musa'idah Program
Mini ME Member
Rijaal Runners Jr Member
Weekly Endurance Meetups

Access to Member Mobile App

Online Account

Track Progress

Eligible for Awards

One Free Personalized Training Plan

Discounts on Classes and Merchandise

Discount on WOW Run 5K or WOW Run Mini

ME Paraphernalia

Master Nutrition Guide

Workout of the Day

Musa'idah Program
Family membership
Mother/Daughter
Weekly Endurance Meetups

Access to Member Mobile App

Online Account

Track Progress

Eligible for Awards

One Free Personalized Training Plan

Discounts on Classes and Merchandise

Discount on WOW Run 5K or WOW Run Mini

ME Paraphernalia

Master Nutrition Guide

Workout of the Day

Musa'idah Program
Group Classes
Every member has access to our free endurance group meetups such as run, walk, and cycle.  As well as our ever growing list of women-only classes and programs for an additional rate (Pro Members receives discounts).
1:1
Personalized training is available to all members. Pro Members are entitled to a discount per hour on private sessions with certified run coaches and personal trainers.
Workout of the day (WOD)
Pro Members will have access to strengthen exercises via their online account or member app each day.  Choose a level that is appropriate for your current fitness level. Then choose to workout M-W-F OR T-TH-S and rest on Sunday. Workouts are developed by Brickhouse and designed to progressively build in intensity.
Musa'idah Program
Mus'idah is an Arabic word that means aide, helper, mate, assistant, and supporter. The purpose of Musa'idah Program is to welcome new Pro Members and make them feel comfortable and informed. Pro Members will be paired with a Musa'idah during the first 3 months after registration. The Musa'dah will empower the new member with the knowledge and tools to gain maximum benefit of their new membership. 
Training Plan
Pro Members will receive ONE personalized 8-week training plan to help them prepare for an upcoming race. The training plan will take into account their current fitness level and build a plan that progressively prepares them.
Child Care
Inshallah, our goal is to provide child care at all our group classes and events. Please check with your instructor for availability or to request the service.
Online Account & Member APP
Online account & member app makes it easier and more convenient than ever to manage your account. All members will be able to view the calendar, purchase merchs and products, and make payments. Pro Members have the ability to make a reservation, receive cancellation notices, track progress, and access WOD.
Awards & Recognition
The first week in December the entire community is invited to celebrate with us as we present deserving Pro Members with special awards such as Mile Beast,  Race Junky, Ever Enduring, Stride Maker, and the coveted Member of the Year given to the one member that embodies our mission and vision.  We help you track and submit your data. All Pro Member has a chance to win. Standings published quarterly
Track Progress
Our Pro Members will select an endurance base (walk, run, cycle) and set SMART goals to reach a certain mileage by the end of the year. We will help keep you motivated and on track by setting milestones along the way.
Nutrition Guide
Our Pro Members will receive a detailed nutrition guide with an explanation of how nutrients work together and the major dietary needs and their daily value.
Products & Merchandise
Show your pride and rep your group by purchasing branded merchandise from our online shop. Fitness products and equipment such as foam rollers and resistance bands are also available for purchase.  Just purchase and pay to have it shipped to your home or schedule a pickup. Pro Members receives discounts.
WOW Run 5k & other ME Events
ME host multiple events throughout the year and Pro Members receive discounts! One of our biggest event and a huge fundraiser for our organization is the Women of Wellness or WOW Run 5k. Our inaugural event took place in 2015 and held Biennial. WOW Run 5k seeks to empower and motivate women to take control of their health to secure a better future for herself, her family and her community! 
Endurance Training
Endurance training is the act of exercising in a way that increases the body's ability to withstand activity for extended periods of time.  In general, this type of exercise training refers to any type of activity that trains the aerobic energy system as opposed to the anaerobic energy system.
Base
Our mission is to promote holistic health, fitness, and modesty through ENDURANCE SPORTS. Endurance training is at the base of all services and programs that we offer. Endurance training does not just build up your muscle mass and strength, it also provides unquestionable health benefits improving the overall way your body looks, feels and performs.
Benefits
Increased stamina for everyday activities
Improved balance and coordination
Muscle growth stimulation
Boosted metabolism
Improved bone density and strength
Optimized immune system function
Better blood flow
Improved mental health and sleep quality
Increased self-confidence and self-esteem
Enhanced cognitive function
Accelerated health and weight loss results from dietary changes
 Implement
By doing some form of endurance training a few times a week you will be able to reap the benefits.
Moderate Intensity (brisk walking)
2 hours and 30min (150 min) weekly
or
Vigorous Intensity (running) 
 1 hour and 15 min (75 min) weekly
or
A balanced mix of the two weekly
Our programs are designed to guide our pro members from their current fitness level to obtaining their optimal health goal.  Each member is encouraged to select one of our endurance programs as their base. Endurance programs include run, walk, and cycle. We then help you select a yearly mileage goal and we provide milestones along the way to help keep you focused, motivated and on track. Classes help to support your base program by offering dynamic and challenging workouts such as Yoga, African dance, and Strength Training (Bootcamp style). While some of our classes may be free for pro members, the majority of the classes have associated fee, but significantly reduced.
Run Program
Our run group meets every Sunday for a long run ranging from 60 -90 minutes.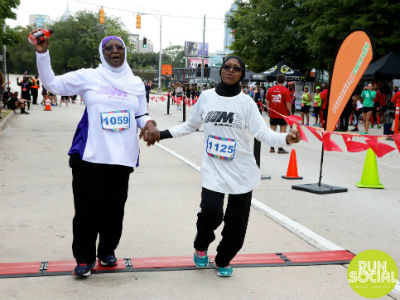 Walk Program
Walk Program meets every Tuesday at 10:00 AM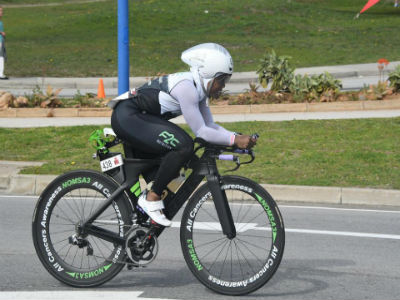 Cycle Program
Cycling Program beings in March and meets Thursday at 6:00 PM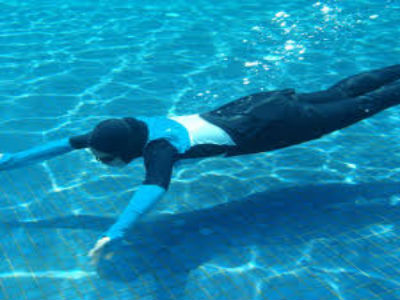 Swim Program
Muslimahs Endure believes that everyone deserves to have access to swimming.  Our swimming lessons are specially designed for women and their children to ensure a safe and comfortable environment for learning and fun. 
We offer lessons for ages 4* years old to adults of all ages. And our levels range from beginners to Advanced with an approximate 8:1 maximum student-to-teacher-ratio to ensure students receive proper guidance and attention to progress through our program.
After enrollment, each student will be accessed and placed in the appropriate swim level:
Beginners (Children)
Beginners (Adult)
Intermediate Beginners
Intermediate
Advanced
Our 2019 Swim Program will operate March thru October on an eight-week cycle. Upcoming 2019 Dates:
CYCLE 1: March 24 – May 12                  (Registration  March 1 -13)
CYCLE 2: June 16 – August 11                    (Registration June 10 -13)
CYCLE 3: August 18 – October 6       (Registration July 31-August 14)
CYCLE 4: Tentative       
(Registration August 25th)
WHEN: Sundays
TIME: 10:00 AM -11:45 AM
Class time will be assigned after initial assessments. Swim lessons are 45 minutes. Lap swim is also available.
LOCATION: Agnes Scott College              225 E. Dougherty St Decatur, GA 30030
COST: $130 per cycle** 
*We enroll boys up to the age of 6.
**Cost is $130 per cycle, payments of $65 are processed every 4 weeks. ME members and families with more than 3 participants from the same household receive a 15% discount. Families of 3 or more email swim@muslimahsendure for registration instructions. No refund policy.
Youth Program
Girls and boys ages 9-17 run Sunday mornings starting in April. During the summer we host a 12-week summer program for ages 5-14.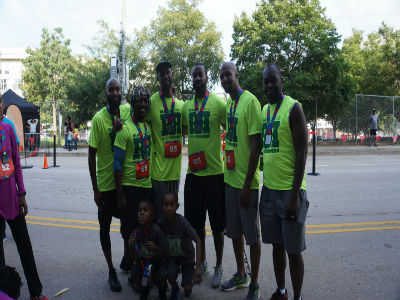 Rijaal Runners
Rijaal Runner meet periodically on Sundays.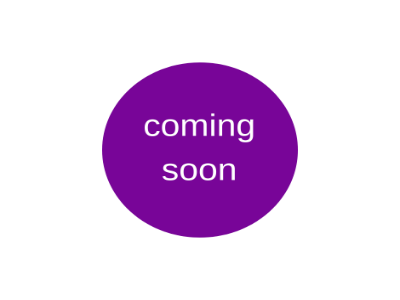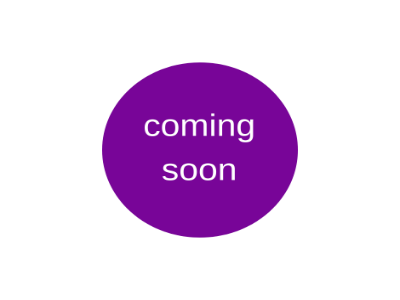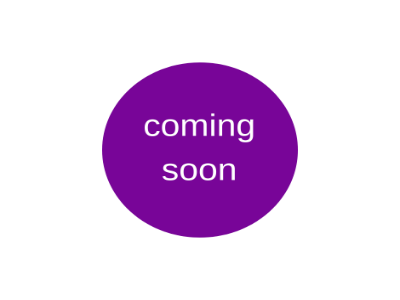 African Dance
Have fun while working out. A great way to sneak in your cardio and tone your muscles. African Dance class led by Zanaida Wakatama. 
WHEN: Tuesdays
TIME: 6:00PM – 7:00 PM
WHERE: Atlanta Neighborhood Charter School, 820 Essie Ave Atlanta Ga 30316
COST: Pro Member -$45/per month    Non-Member – $60/per month
ME Pro Members receive 15% off, promo code was emailed to all Pro Members. African Dance membership auto-renews each month. To cancel, the student must send a written notice via email to finance@muslimahsendure.com 7 days prior to the next bill. NO REFUNDS.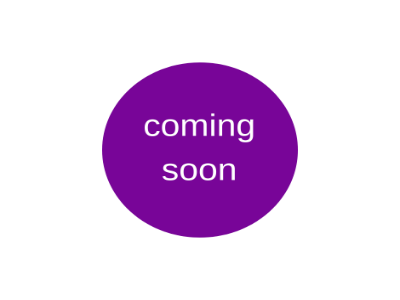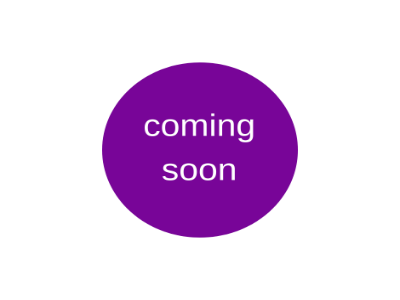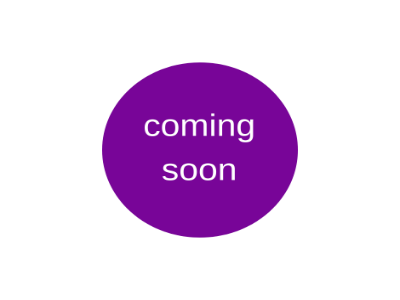 Muslimahs Endure is here every step of the way, providing support and motivation as you journey through the wonderful world of endurance sports. We are here to help you reach your wellness goal and maintain a healthy lifestyle.
Step 1
Become a Pro Member and complete online profile.
Step 2
Participate in the Musa'idah Program to learn how to maximize on benefits.
Step 3
Complete initial assessment and log baseline benchmarks.
Step 4
Select your endurance base program: walk, run, cycle. And set SMART goals.
Step 5
From the ME calendar select activities and COMMIT.  Not local to Atlanta? Do the WOD. 
Step 6
Use member app to track progress and SMART goals. Submit weekly miles and quarterly benchmarks. 
Step 7
Enjoy the new lifestyle!!
"Muslimahs Endure has really been a lifeline for me. I have enjoyed being active and working out since I was young, but after juggling work, kids, and marriage, my own personal fitness goals often took a distant back seat.
I first began with ME by volunteering.  I enjoyed hanging out and meeting other Muslim sisters, and this was a large part of my motivation. However, seeing other Muslim women work towards their fitness goals and hearing their loving encouragement really inspired me to make time for my own self, and I learned this last year that I really enjoy running and that my family benefits from a healthier, happier wife and mother.
Muslimahs Endure has given me the support and confidence to run for me and understand the importance of making my fitness goals a priority in my life."
Aliyyah Salam-Abdullah
"Participating in Muslimahs Endure events has given me freedom from any previous doubts, insecurities, or hesitations. The first day I went to train I felt skeptical because I knew I was out of shape and I did not want to feel self-conscious because I was slower than everyone but once I started I noticed this group creates an environment of pure empowerment.
For me, what really did it was the coach, Nura Goodson, she kept reminding me that the only competition is myself and move at my own pace: those few words allowed me to run harder each time to beat my personal records and the change I seen not only in my physical but mental was amazing!"
Kaamilyah Sabir
Holistic Health.Fitness.Modesty
Muslimahs Endure
Weekly Schedule
Tuesday - Walk
Thursday - Cycle
Sunday - Run, Mini ME, Swim